Dear future students!
By deciding to study at our institution, both undergraduate and postgraduate – master's degree, you want to gain a quality education and top qualification for future work with a sensitive population of patients and those who will need your professional and broader knowledge to help overcome their problems. During your studies, you will get to know and meet new knowledge, experience and insights, new challenges and, I believe, also the fruits of your efforts to achieve the goal you have set for yourself.
Physiotherapy is a promising and indispensable field of healthcare, so it is playing an increasingly important role in the healthcare team. It is extremely important in ensuring the successful rehabilitation and restoration of health and a better quality of life for those who need physiotherapy treatment.
A responsible physiotherapist is distinguished not only by his professional qualifications, but also, and above all, by his sense of fellow man, empathy for his overall health condition and not only as a health problem.
At the Institute of Fizioterapevtika we want to educate students who want to become excellent physiotherapists and invest the necessary sense and passion in it, so our motto is: "Quality and not quantity!"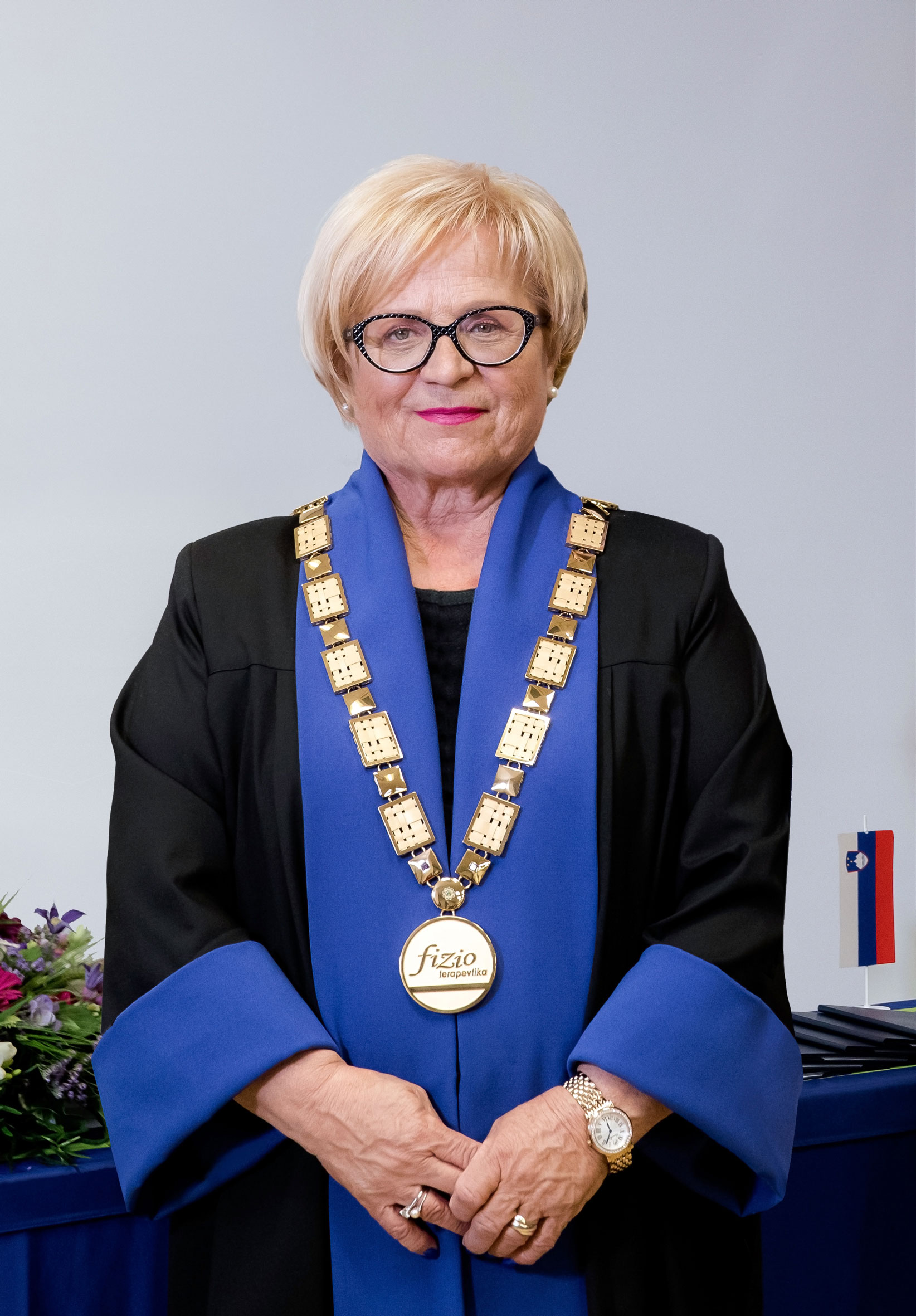 DEAN of FIZIOTERAPEVTIKA
Friderika Kresal, Assoc. prof. PhD. Dean
The study process begins and ends with the student; but teachers are here to provide you with quality conditions, to monitor, encourage and help you whenever you have problems for any reason. Above all, it is the responsibility of teachers to ensure that the student knows, recognizes and is able to connect theoretical and practical knowledge and apply it effectively in practice. Graduates leave our institution as competent physiotherapists who are able to manage life's challenges and be respected and successful in their profession.
Fizioterapevtika's subjects, which are a pillar of our educational program, are taught by physiotherapists with scientific master's and doctoral degrees and appropriate habilitations. They know the profession best, understand it and have extensive experience in working with patients in various fields and levels of health care. We also invite renowned experts from abroad who contribute added value to the study at our institution.
Holders of clinical subjects are physicians with appropriate specializations and habilitations. Holders of science and elective courses are experts in their field, who provide students with additional, necessary knowledge for a quality knowledge and understanding of the functioning of the human body and beyond.
The interdisciplinary staff structure of teachers – physiotherapists and other experts set in this way means a recognizable level of our institution and enables excellent implementation of pedagogical and research work. We pay a lot of attention to the latter, both in the preparation of research programs, as well as in the implementation of diploma theses and the participation of students in research work. Depending on their interest, we enable students to prepare research diploma theses at the 1st level of study, which will be an indispensable condition at the 2nd level of study.
You, the students, are certainly very important in the whole study process. You are the one who, by discovering the necessary knowledge, gives teachers the impetus. During your studies, you influence the further growth of the quality of our program and, to the same extent as our pedagogical staff, you contribute a significant share to the development and growth of the institution. We invite you to join us and confirm the quality of our programs in the study process.